Licata Yacht Marina
Licata Yacht Marina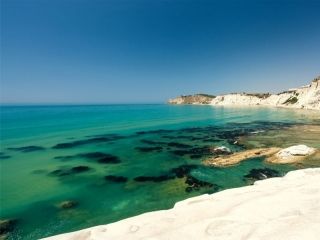 We are yacht agents for Licata, a small and beautiful village in Sicily, where we can arrange berths for yachts and superyachts at the yacht marina. Also, we can arrange safe anchorage in the nearby beautiful bays.
Licata overview
The port of Licata has a strategic position, almost in the middle of the Southern coast of Sicily and quite close to tracts of coast of unrivaled beauty, archaeological parks, nature reserves, tourist resorts and golf courses.
In Licata, we can offer berthing in private marinas and arrange safe anchorage in the nearby nicest bays.
Licata private yacht marinas
Private yacht marinas in Licata are located into the commercial port, are equipped with all the facilities, have a depth of about 6 mtrs and can accommodate about yachts up to 70 mtrs long.
Swimming spots in Licata
The best swimming spots in Licata are the beaches of Falconara, Balatazze, Marianello, Mollarella, Poliscia, Torre San Nicola, Pisciotto, Cavalluccio, Torre di Gaffe and the charming little bay of Cala Paradiso.
In all these places, we guarantee safe anchorage.
Additional info about Licata
The nearest airport is Catania International Airport, also available for private flights, which is about 2 hours drive from the port. A heliport is available, too.
The cultural and historical attractions in Licata are the Art Nouveau monuments of the historic centre.
Also, Licata is also a good starting place to visit both the UNESCO-protected archaeological parks of the Valley of the Temples and the Villa Romana del Casale.
Please, contact us for more detailed information about the port and the interesting locations in the area of ​​Licata and book your berth by e-mail sicily@ey4u.com or phone +39-344-388-36-39.