Punat Marina
Punat Marina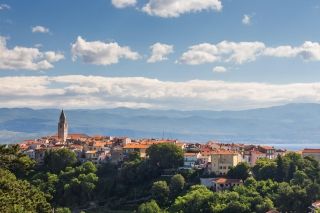 We are yacht agents for PUNAT Marina, Croatia, and we can arrange berths for yachts and superyachts. Also, we can arrange safe yacht anchorages in the most beautiful bays.
Punat marina quay
Punat Marina is located on Krk island, in the northern Adriatic sea, and is a very popular tourist destination. The Marina offers many facilities and services such as restaurants, bars and shops, many amenities. The quay can accommodate yachts up to 40 mtrs long, and the Marina is equipped with a fuel station for yacht refueling. All berths are equipped with their own water and power supply.
Punat overview
Krk island is a very popular tourist destination, and Punat is one of the most important towns, full of historic and ancient sites.
Among its attractions there are St. George Church and Saint Nicholas Church, and most of all the archeologic site called Kraj Mira.

Swimming spots near Punat
There are many fine beaches in KRK island near Punat with a spectacular and crystal clear sea, of which Punat beach is the most popular. A real paradise for sea lovers, the whole area is a series of little beaches and natural bays surrounded with Mediterranean vegetation.
Additional info about Punat
The nearest airport is Rijeka International Airport on the Krk island itself. Please, contact us for more detailed information about the port and the interesting locations in Punat area and book your berth by e-mail sicily@ey4u.com or phone +39-344-388-36-39.