ACI Marina Palmizana
ACI Marina Palmizana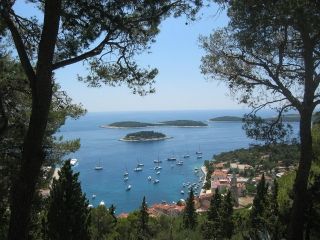 We are yacht agents for ACI MARINA Palmizana, Croatia, and we can arrange berths for yachts and superyachts. Also, we can arrange safe yacht anchorages in the most beautiful bays.
Aci marina Palmizana quay
ACI Marina Palmižana is one of the most beautiful marinas in the Adriatic. It is located in its namesake bay on the northeastern coast of Sv. Klement (St. Clement), the largest of the Pakleni Islands.
The Marina offers all sorts of services, such as hotels, restaurants, shops and the quays can accommodate yachts up to 40 mtrs long, with max berths depth of 7 mtrs.

Hvar overview
In the town of Hvar there are are white-stoned Venetian renaissance buildings full of precious artworks, and also the oldest surviving public theatre in Europe, established in 1612.
Among its attractions there are St. Stephen's Cathedral and square, the Venetian Loggia with its clock tower and the Spanish fortress.

Swimming spots near Hvar
The beaches in Hvar are generally rocky - pebble, situated in bays, and surrounded by pine forests. They are all beautiful, but the most famous are Mekicevica, Zarace and Dubovica beaches.
Additional info about Hvar
The nearest airport is Split International Airport, connected to more than fifty major European cities. Please, contact us for more detailed information about the port and the interesting locations in Milna area and book your berth by e-mail sicily@ey4u.com or phone +39-344-388-36-39.