Cres ACI Marina
Cres ACI Marina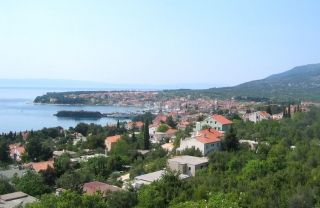 We are yacht agents for CRES ACI MARINA, Croatia, and we can arrange berths for yachts and superyachts. Also, we can arrange safe yacht anchorages in the most beautiful bays.
Cres ACI Marina quay
Cres ACI Marina quay is situated in a well-protected bay on the island of Cres, the largest and at the same time the most sparsely inhabited Adriatic island. ACI marina Cres has been awarded the prize "Tourist Flower – Quality for Croatia " for the second place in 2009 and 2010 for the category of the best marina on the Adriatic. In 2011 it has been proclaimed the best marina in the category over 450 berths, while in 2013 it has been awarded the prize for the third place in the same category.
The Marina offers many facilities and services such as restaurants, bars and shops, many amenities. The quay can accommodate yachts up to 50 mtrs long, and the Marina is equipped with a fuel station for yacht refueling and power supply.

Cres overview
The city of Cres is a seaside town with an elegant Venetian charm, a charming little port and picturesque pastel-colored houses. It is a typical medieval town with a maze of narrow streets and walls and elegant Renaissance buildings. The most important church is Santa Maria della Neve, patron saint of the city.
Swimming spots near Cres
There are many fine beaches in Cres island with a spectacular and crystal clear sea. The most beautiful are Mali Bok bay, Valun pebble beach and the most beautiful of all, Sv Evan beach.