Durres Yacht Marina
Durres Yacht Marina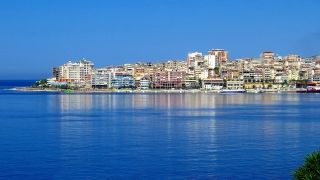 We are yacht agents for DURRES marina, Albania, and we can arrange berths for yachts and
superyachts in public piers. Also, we can arrange safe yacht anchorages in the most beautiful bays.
Durres overview
Durres is a port city located on the Adriatic coast, 30km west of Albania's capital city Tirana, and it is the second most populous city in Albania.
The area of Durres is the most visited by tourists because it has the biggest and most popular beaches in Albania and stretches of beautiful countryside. The city is a mix of historic buildings and modern shopping areas. Among its many attractions there are the Bulevardi Dyrrah with its old Byzantine Market, the forum and Roman baths, the Town Hall and the impressive Xhamia E Madhe Mosque.
The famous Amphitheatre of Durres is located in the centre of the city and dates all the way back to the 2nd century AD. It is the largest amphitheatre ever built in the Balkans.

City quay
The West Terminal is located within Durres Port, and represents the best area of the city for the reception of medium and large sail and motor yachts, with a quay that has a depth of 8,2 mtrs.
Swimming spots near Durres
Along the coast, there are many fine beaches, including Plazhi i Gjeneralit, Plazhi Portez
and the beautiful Plazhi Kallmit e Curilla, only 20 minutes away from the city center.

Additional info about Durres
The closest airport is Tirana International Airport which is only 24 kms away from the city. Please, contact us for more detailed information about the port and the interesting locations in Durres area and book your berth by e-mail sicily@ey4u.com or phone +39-344-388-36-39.